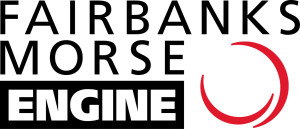 Dixie Taylor came into Fairbanks Morse Engine's life when we were having difficulties with our new Accpac accounting system approximately 18 years ago. In 1999, following Dixie's advice, we upgraded to Adagio Accounting. The upgrade was completed in a timely manner, with Dixie using her effective and courteous people skills to train our staff on the new system.
Dixie's professionalism, and her prompt, reliable and effective service is what we have become accustomed to. She is competent and very knowledgeable about the Adagio accounting package. Her people skills and follow up support are next to none.
When we required support to reload our Adagio accounting system over a long weekend, due to computer failure, Dixie was here without any hesitation. Together we had our system back up and running for the next work day.

I first met Dixie in 1990 when I worked for a small water company, Tripure Water. Tripure was just setting up its business and Dixie was brought in to set up Accpac Plus. She soon had us up and running Order Entry along with AR and GL. Dixie provided all the necessary training and support we required. Her expert accounting knowledge gave us the ability to concentrate on selling water, knowing our accounting was in good hands.
In 2007, Hospice Calgary was growing and very much in the need of a more powerful accounting system. I immediately thought to bring in Dixie. Her accounting knowledge and expertise in DOS, Accpac, Adagio and other systems soon steered us to the best system for our needs. Dixie had worked with other non-profits, and understood the complex accounting requirements Donor and Government Reporting requires.
Hospice Calgary currently runs Adagio Receivables, Payables, Invoices and General Ledger. Dixie has set the program parameters to allow us meet our complex reporting needs with ease. It's not always easy to train new people on new systems, but Dixie's congenial and competent style allows you to ask many questions. Dixie always responds with great problem solving skills and creative solutions to our few but pressing problems.
Adagio allows for budgeting, departments, exporting to Excel and drill-down searches, just to name a few of the many great features. Adagio is easy to navigate, and there are on-line resources and training videos as well. I would highly recommend Dixie and Adagio Accounting to anyone wanting a user friendly and reliable accounting system.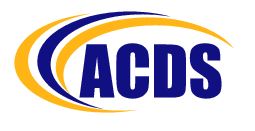 Dixie Taylor from Accu-Comp Services is a pleasure to work with — as evidenced by the 20+ years the Alberta Council of Disability Services has been working with her. During times of transition for our organization and its accounting systems, Dixie has been able to clearly define ACDS' requirements, and assist us in building a program that meets our every need. Her ability to intuitively recognize the idiosyncrasies of different organizations, and keep them all separate, is commendable, and makes working with Dixie a breeze.
ACDS is always happy and confident in recommending Accu-Comp Services. You will receive prompt courteous service, and will learn from Dixie's calm practical style and broad knowledge base.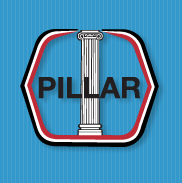 At Pillar Resource Services we have had the pleasure of working with Dixie at Accu-Comp since the 1980's. Dixie is very knowledgeable and brings with her a wide range of professional services to offer her clients in addressing their financial and accounting needs. Over the years, Dixie began her work with us primarily as our main accountant. She initially managed our day to day accounting and was instrumental in setting up our control processes, including computer systems with Accpac. Over the years as the company has grown, Dixie has continued to consult for Pillar and work alongside a number of our full time accounting and payroll staff. She has played several roles including:
– Acting as a backup accountant to assist with holiday coverage for payroll and month end
– Assisting with Year End closing procedures
– Assisting with training staff in accounting system procedures – Offering advice and assistance in accounting system and financial statement changes
– Planning and overseeing Accpac and Sage computer system upgrades
Throughout all her work, Dixie is very professional and very committed to helping her clients address their needs. Pillar is proud to offer a referral for Dixie and we highly recommend you explore the opportunity of working with Accu-Comp. She will quickly become a valuable resource to your organization as you deal with technology changes and the ever-changing pace in today's financial environment.
Dixie has been our right hand gal for our firm for over 25 years. We run a family business that has recently started yet another new venture with Dixie behind us all the way. She is always easily accessible either by phone or with personal visits. Her knowledge on Sage 50 Accounting is second to none. We are confident that her expertise and professionalism will always be there for us. She is one classy lady!